Posters
Awards
See the awards section for which poster won.
---
On Monday, September 14, each poster author gave a pre-recorded fast-forward of their results, then on Wednesday, September 16 presented their posters to attendees in a virtual reality environment (don't worry - you can use your browser, too). You will need to register to enter this space. This space is open now. It doubles as I3D's social room for breaks and after hours.
Hybrid Ray/Voxel-Tracing Fixed Capacity Grids
Baktash Abdollah-Shamshir-Saz
Into the Graphics-verse: developing an openGL rendering engine and short in the style of `Into the Spider-verse' in a ten week period
Kolton Yager, Douglas McGirr, Elleis Souza, Matthew Key, Camden Stocker, Jack Pietrock, Jillian Empey, Kelsey McDonough, James Asbury, Jacob Loh, and Zoe Wood
3D Behaviors for Multi-Agent Simulations with Position-Based Dynamics
Ritesh Sharma, Tomer Weiss, and Marcelo Kallmann
Real Time Multi-Scale Sand Rendering
Élie Michel and Tamy Boubekeur
Posters at the virtual conference were a unique experience, as the Chair designed a virtual space for presenting and viewing them, using Mozilla Hubs. Here is a peek of a bit of the world: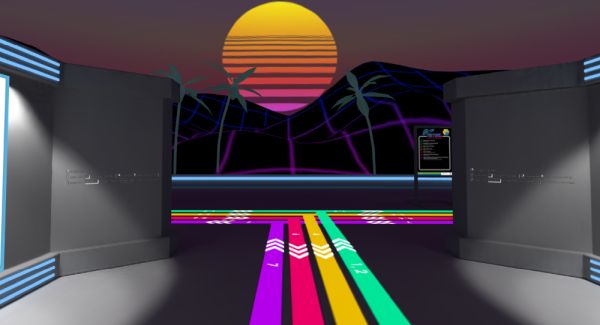 All questions about posters and poster presentations should be directed to I3D 2020 Posters Chair Zdravko Velinov.